Éxito en la jornada de puertas abiertas familiar
Este sábado día 10 de Septiembre, se celebró la primera jornada familiar de puertas abiertas del Club Ávalon, donde padres e hijos estaban invitados a conocer los diferentes aspectos y aficiones practicadas por la asociación, tales como partidas de rol, talleres de pintura y juegos de mesa de diversos tipos.
Durante toda la mañana del sábado, la asociación llevó a cabo actividades de todo tipo. La demostración de partidas de rol fue llevada a cabo en las salas Lovecraft y Tolkien, con cuatro horas del clásico Dungeons and Dragons, donde los pequeños héroes y heroínas, armados de espada y brujería, combatieron a los más temibles monstruos.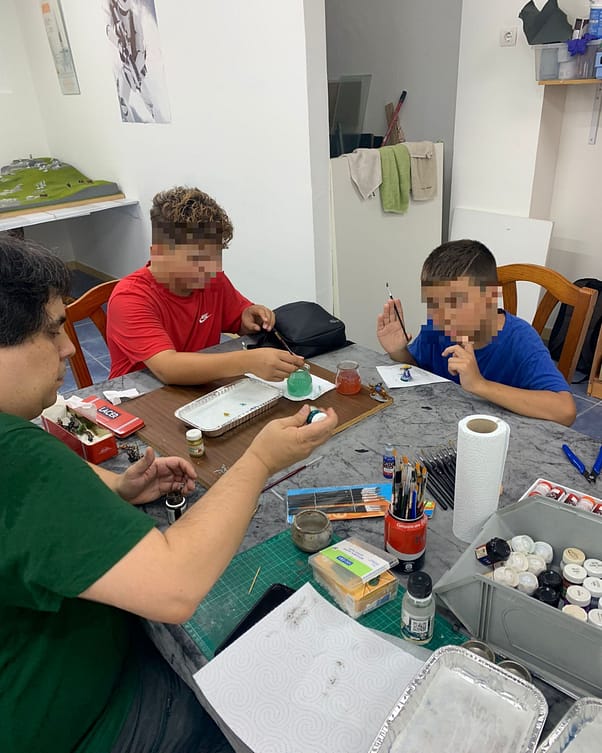 Por otro lado, los mejores miniaturistas de la asociación mostraron a varios asistentes como pintar figuritas, en este caso aguerridos marines del Warhammer 40.000. Estos nuevos artistas pudieron llevarse como recuerdo las miniaturas pintadas una vez terminado el taller.
Por último, en la sala principal de la asociación se realizaron diversas partidas y demostraciones a juegos de mesa y cartas, tales como Takenoko, Los Colonos de Catán, Magic the Gathering y un largo etcétera.
La asociación agradece a las tiendas colaboradoras en el evento, Mol-Rod, Homolúdicus y La Orden del Dragón por la participación y cesión de material para la realización del evento. También a todos aquellos socios y colaboradores que ayudaron a que la jornada fuera todo un éxito. Sin duda los pequeños se quedaron con ganas de más, así que ¡Os esperamos en la próxima!